Have you heard what all the excitement is about?
The Landowner Magazine ​is GROWING Again!
Hello to all our OLA friends…
EXCITING CHANGES have taken place over the last 8 weeks for the Landowner Magazine!
We have a new Website, Facebook page, Google Business page and YouTube Channel.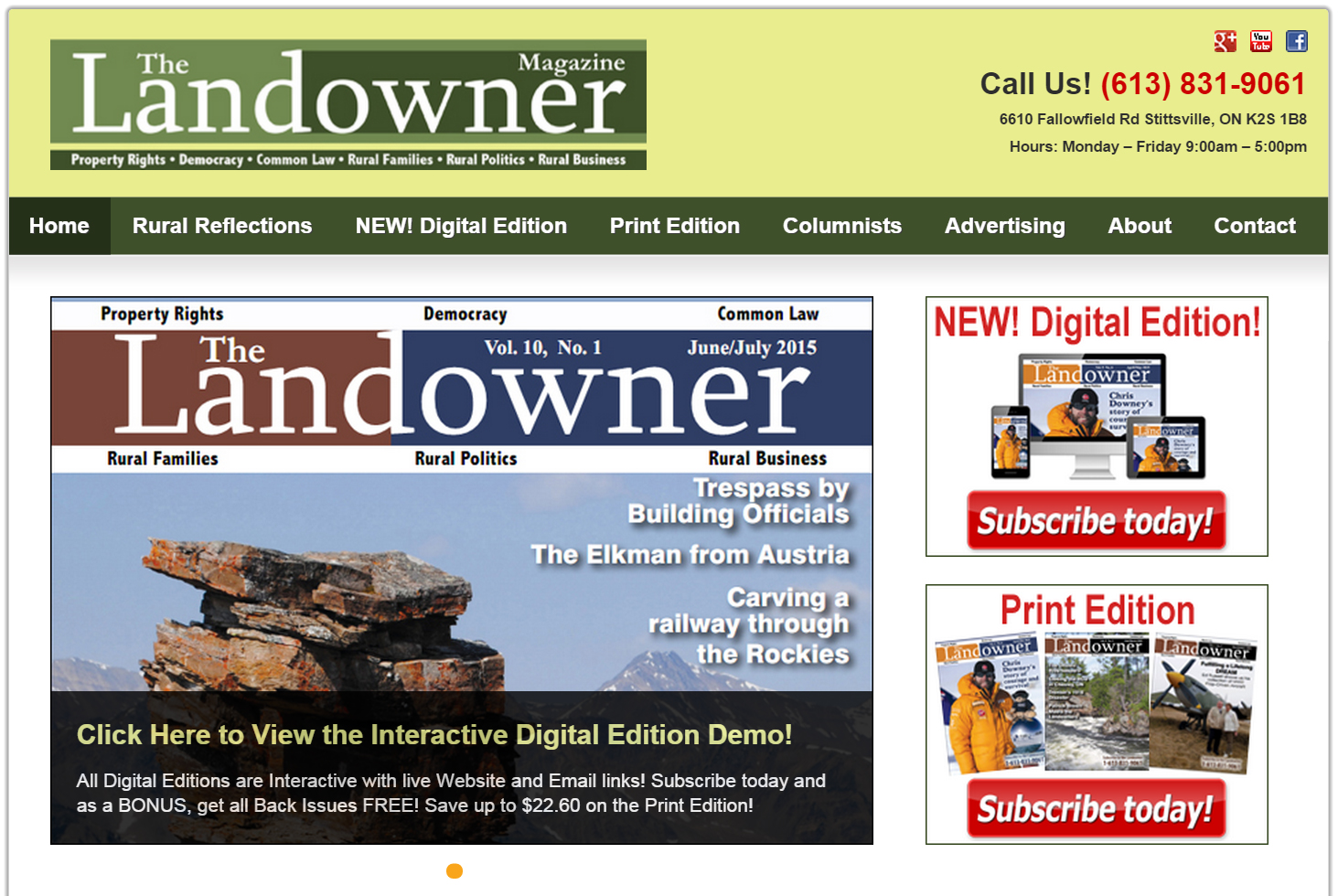 The biggest change moving forward is the fact we now offer Digital Edition Subscriptions for new and current subscribers. You can subscribe for 1 or 2 year periods and also order individual back issues from our 52 edition catalogue. We will still publish our print issues.
Our Interactive Editions include additional editorials, videos, webinars and more and are viewable anytime, anywhere on any PC, netbooks, Mac, iPhone, iPod Touch and iPad, along with the latest Android phones and tablets. No Apps required.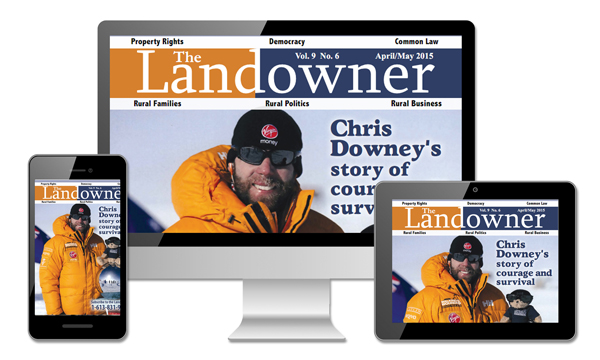 Click here to order a Digital Subsription
before September 15th and Save up to $22.60
BONUS: you get all 52 back issues absolutely free!
Our stories and articles will reach an even wider audience across Canada now as we head full steam into this new phase. Watch for our video clips coming soon when Tom Black gets off the phone 😉
Here are IMPORTANT web addresses of the sites:
Please visit the sites and LIKE and SHARE them on your social networks. Spread the word.
Thanks for your continued support of The Landowner Magazine, we feel very fortunate to have such a great family of supporters.
Here we GROW again! All the best.
Tom & Marlene Black